2Teach,LLC and my association
https://2teachllc.com/
Micro-coaching
training
, Nov 25th at 2pm PST (5pm EST) by Dr. Wendy Murawski via Zoom
Meet Our Associates
Dr. Tamarah Ashton
Dr. Ashton serves as an Associate Editor of Assistive Technology for the Journal of Special Education Technology, The California Council for Exceptional Children presented her with the 2000-2002 Exemplary Special Educator Award. Dr. Ashton is a frequent speaker on special education topics most recently presenting for the International Conference of the Council for Learning Disabilities, the International Conference of the Learning Disabilities Association of America, and the Annual Conference of the Council for Exceptional Children. She has also published articles in the Journal of Educational Computing Research, The Successful Professor, Diagnostique, Special Education Technology Practice, and Teaching Exceptional Children.
Dr. Philip Bernhardt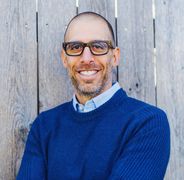 Dr. Philip E. Bernhardt is Associate Professor of Secondary Education. His professional development interests and expertise include co-teaching , backwards design, performance assessment, effective instructional practices, new teacher mentoring and induction, and supporting middle and high schools establish course placement norms to help students access advanced-level coursework.
Dr. Brooke Blanks
Dr. Brooke Blanks is an Associate Professor of Special Education in the School of Teacher Education and Leadership at Radford University. She teaches assessment courses and supervises student teachers. Dr. Blanks's research interests focus on building capacity for collaborative practice in inclusive rural classrooms with competency-based professional development. She is co-PI on Project ASSET at the IMPACT lab at Radford University.
Dr. Lauren Delisio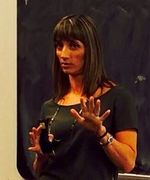 Lauren A. Delisio completed her Ph.D. in Exceptional Student Education at the University of Central Florida in August 2015. Currently, she is an Assistant Professor of Special Education at Rider University. She is also a former elementary school teacher, with experience in general education, inclusive, and self-contained settings.
Marty Eisen
Special Educator and Co-teaching Instructional Specialist at Granada Hills Charter High School.
Dr. Soraya Fallah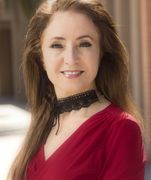 Dr. Soraya Fallah is a graduate scholar from California State University Northridge (CSUN). She studied Educational Leadership and Policy Studies. Fallah's research is "Giving voice to an invisible population: The experiences of families of students with disabilities from the Middle East, North Africa, and Southwest Asia (MENASWA) in the United States special education system".